Our Story
Edita Krunic, our company President, began Select international Tours thirty-five years ago with the goal of getting more people to the sacred sites in Medjugorje. Her faith was rewarded when Select International Tours became the first US company to send pilgrims there! Soon, she was helping Catholic, Orthodox, and Protestant leaders to organize pilgrimages for their groups to sacred sites around the world.
Today, Select International is known for its compassion, service, and innovation. Select International Tours and Cruises pioneered faith-based group travel programs that combine faith and food, faith and fitness, and was the first company to offer Small Ship Pilgrimage Cruises.
Select International is a small company with a big heart. Our 501(c)3 charitable foundation, Select to Give, directly supports Christians living in the Holy Land. Learn more on the Select to Give website.
"Thank you Select, you are a gift to pilgrims who travel with your company! I wish everyone knew about you and how great you are."
Our Promise to You
We promise to offer you the best available English-speaking Christian guides, unparalleled access to sacred sites, unique pilgrimage experiences, daily mass, top-rated accommodations, and excellent food choices. You will always have friendly, timely, personal service, whether by email, phone, or in-person.
When you call or email Select, you're going to get personal service from a familiar voice. We are on a first-name basis with many of our clients, because they come back year after year. You will never be a number at Select. You are our top priority.
Our team is excited to meet you and help you have the trip of a lifetime! We are well-traveled, professional, friendly, and available to help you every step of the way. Send us an email or give us a call. We're happy to help.
"I worked with many good pilgrimage companies, now I work with Select because they are excellent. They understand what I want and get things done that no other company was able to get for me and my pilgrims."
"WOW!!! Thank you, what an amazing experience, even the second time around!!!  I cannot think of anyone who went on the trip that was disappointed, in fact, in Israel people were asking what the next trip is going to be."
Sandra Jean
"My experience from start to finish was exceptional.  Select did a wonderful job with the entire trip, including flights, accommodations, meals, ground transportation, and itinerary."
Pat
"Thanks so much for all you have done to make this pilgrimage such an inspiring success."
Stephen J. Binz
"…a most special thank you to Edita Krunic at Select International Tours for taking a chance with me and making my calling a reality."
Ceci Triska
We want to be the best part of your day! We choose to live as pilgrims. 
WE ARE
Problem solvers: We recognize how important our work is to each person we serve. We strive to find solutions and provide superior service – and genuinely enjoy helping our clients and one another succeed!
Innovators: We take calculated risks, explore unique approaches, and blaze new trails in our industry.
Life-long learners, who evolve: We are smart and dedicated to doing the job well! We know we can always get better! Mistakes are ok as long as we own them and learn something from them.
OUR TEAM
Gets it done: Clients trust us to take care of their trip details and we take that very seriously!
WE CONSISTENTLY
Rise above: We focus on solutions, not problems. We build bridges, not walls
WE ARE COMMITTED TO
Integrity and accountability: We treat others with respect and as we would have them treat us.
Mindful service: Our goal is to be to make our clients, suppliers, and teammates feel appreciated and valued!
Showing gratitude: We say thank you and enjoy our workday! We are grateful to each other because our success belongs to our team. We are grateful to our clients because without them we would not be Select International Tours!
Why Choose Select?
You want to know that you are in good hands, that you are staying in great hotels, that you're touring with the best guides, and that every detail of your trip has been addressed. When you have a question, you want to talk to a real person who shares your faith and has been to the places where you're traveling. You want to work with a tour operator, you can trust, one that lives out their promises and helps Christians living in the places you visit.
That is precisely what Select International Tours and Cruises offers you.
Select shares your faith
Catholic, Orthodox, Protestant
Our staff is comprised of practicing Catholic, Orthodox, and Protestant faithful. We share your faith and we honor your tradition. Don't settle for anything less.
Select is Flexible
We can make it happen
Whether you need help perfecting an itinerary, rescheduling a trip, or accomodating special needs for your group, we are ready to help! Our stability, experience, and network allow us to do things that other travel companies can't. Let's work together and make your trip extraordinary.
Select is Experienced
34 Years of Pilgrimage
Select International Tours and Cruises has been organizing faith-based group travel for 34 years and counting. We have built strong relationships around the world, weathered many challenges, and remain secure and financially sound.
Select is Trusted
Great leaders choose Select
Cardinals, Bishops, Priests, Deacons, Pastors, Evangelists, Television and Radio personalities, Authors, Podcasters, and Musicians all choose Select to organize their pilgrimage group trips.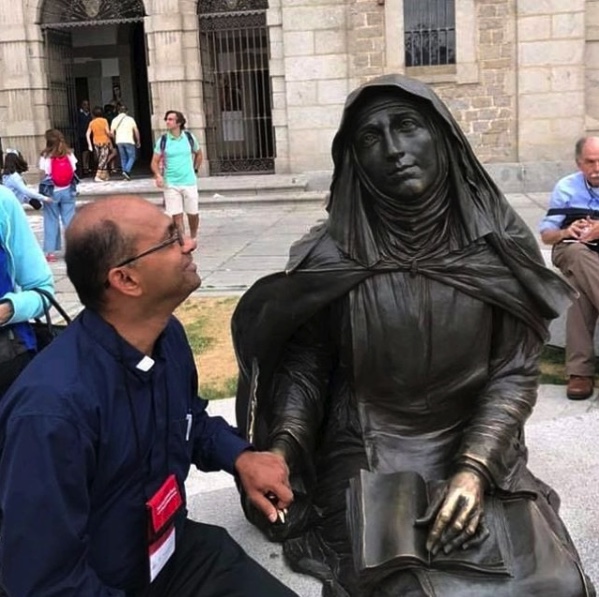 Select Gives Back
Select to Give
Christians who live in the Holy Land face significant challenges. We couldn't stand by and do nothing, so we started Select to Give; the only volunteer administrated charity that directly supports Christians living in the Holy Land.
Do you have a group of 10 or more?
Where Would You Like to Go?
Whether you want to join an existing trip or organize a pilgrimage for your group of 10 people or more, Select is ready to make your pilgrimage dreams a reality.
Explore Pilgrimage Trips
Organize a Pilgrimage